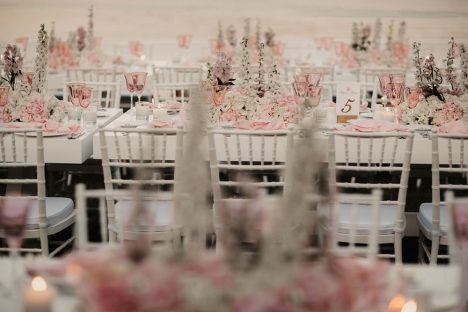 Eclectic Events offers a thorough package of services in the event industry, "knotting" unique concepts with every client's special needs.
With more than 25 years of experience in the field/market, the company is designing Weddings, Christenings, Parties or any other private event in Athens, the islands or other locations in Greece and abroad.
Always with love,
Ageliki
PASSION FOR REAL AND AUTHENTIC EXPERIENCES  PASSION FOR REAL AND AUTHENTIC EXPERIENCES
Well, this is what we are really good at! We feel that it's a blessing and a real joy for us to get inspired by our couples' stories and then design a unique celebration for them and their beloving guests…. to live an experience that will last a lifetime.
We, the people of Eclectic Events, organize, program and co-ordinate every step of your event, and with our experience we guide you to take the right decisions, easily and without stress.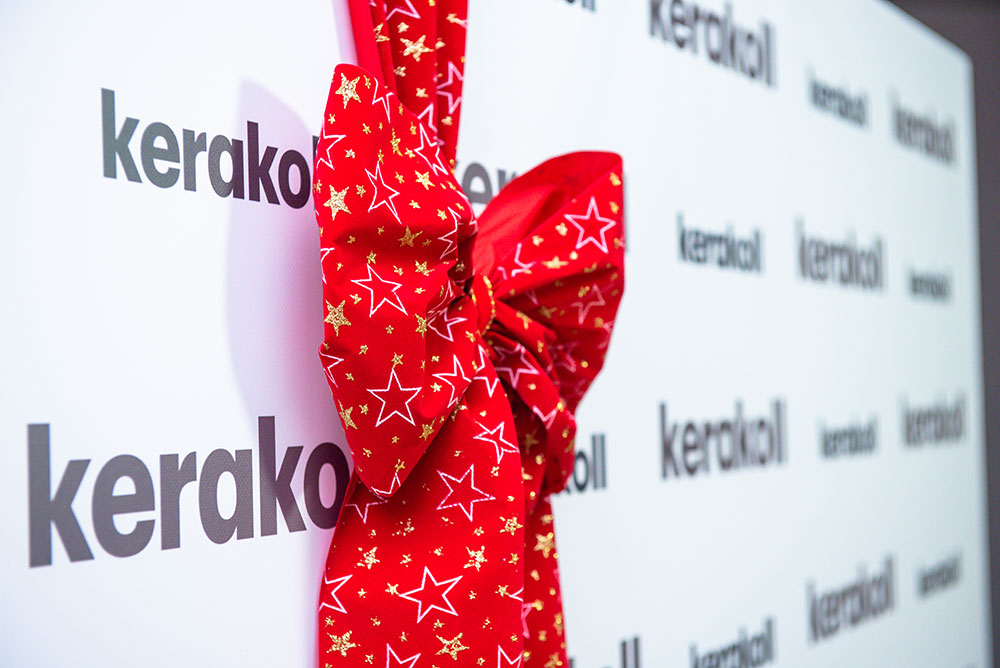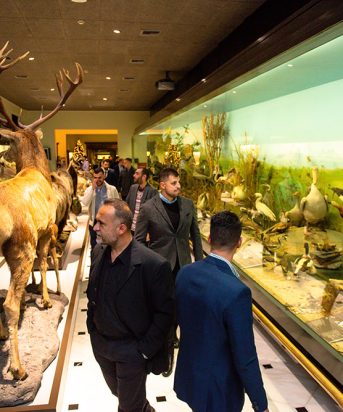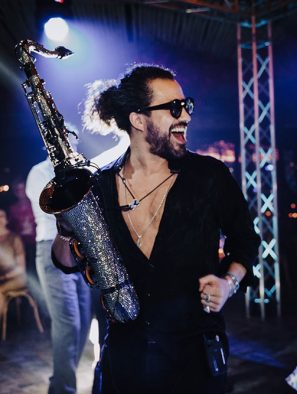 Each event is unique. Represents the company's profile and culture, is customized and targeted to the audience, conveys your message…
We are specialists in designing unique events that match cultural and traditional differentiations with corporate goals, creating customized concepts that reflect to the audience.
Many styles and trends are evolved through the years… What type of decoration style suits best? Could it be Art Deco, Bauhaus, De Stijl, Retro, Vintage, Mid-Century, Colonial, Ethic, Shabby Chic, Country Chic, Metropolitan, Baroque, Mediterranean, Neoclassic, Industrial, Μαίανδρος, Art Nouveau, Bohemian, Neo-romantic, Contemporary, Modern…
View more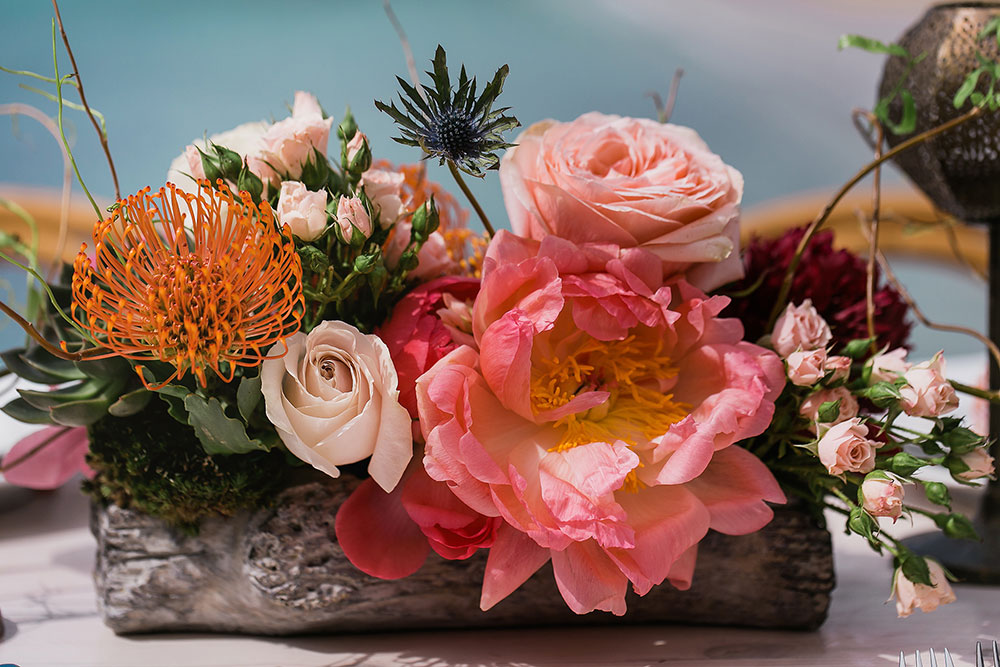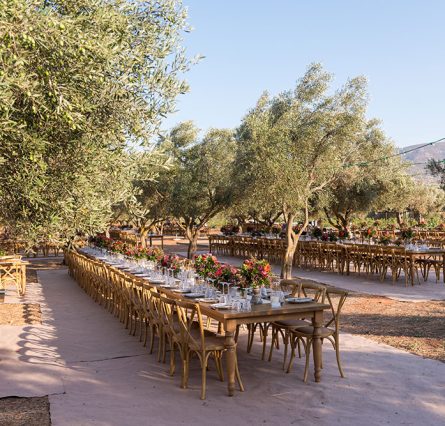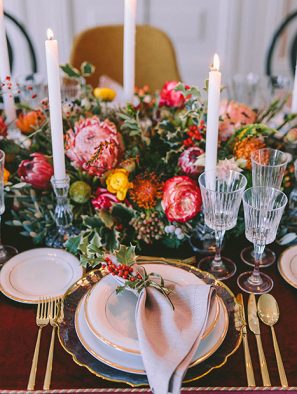 Ready To Share Your Story With Us?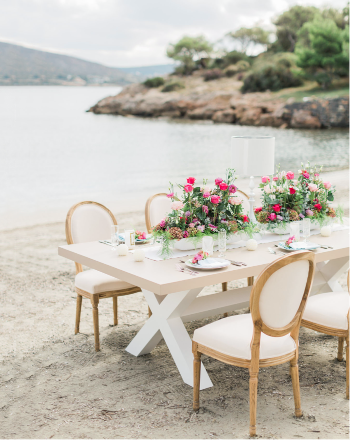 Please complete the following:
"I cannot thank you enough for the beautiful day 7th September. Eclectic wedding services are fabulous easy to contact, we live in scotland and angeliki made it easy for us to make contact and keep in touch all our arrangements to our specifications simple non fussy but spectacular. Angeliki you are a lovely lady so professional thank you!"
Naxos 24th of August 2018! This amazing and challenging trip started back in February. I called Ageliki from Eclectic, very stressed. Ageliki, was there for us not just as our Wedding Planner but as a friend, as a good friend, she did not stop being amazing and always with a sweet smile on her face. So, we got it all and even more. All brides are stressed that day (the ceremony was at 7:00p.m. and I was at the pool relaxing until 4:30p.m - Cause I was not stressed anymore). It was a fantastic wedding because for us was exactly what we have dreamt. It was a fantastic wedding because Ageliki made it happen and we will always love her for that <3.
"Thank you for helping us have a fabulous day, your professionalism, your skills made this day to be a perfect day. You are amazing person you deserve all the success in the world ❤️❤️❤️ . Thank you million time!"
"Thank you so much, Ageliki, for such an amazing day and celebration!! It surpassed all of our wildest dreams, and we couldn't have done it without you!"
"Dearest Ageliki, Thank you so much for organizing and running the greatest event of our lifes! Thanks to your efforts we were able to enjoy our wedding day absolutely carelessly! It has been a pleasure working with you and hope that you will be there in the future events of our lives!"
"We got married in September.We were planning the wedding from ireland and it was taking place in Athens. We found eclectic events on Google one night and it was faith. We Skyped and emailed our way through all the planning. We were sent a spreadsheet with everything we needed to know and a brief of how the day should go so even though this was our first time, we still felt confident in how the day was going to go. We were on the same wave length from the first meeting and we new we had made the right desicion. Ageliki put us in touch with the most amazing vendors, from the celebrant to the dj and the photographer to the caterers. The venue was so beautifully decorated with such fine detail. From the bottom of our hearts ageliki we thank you so much for organising the most memorable day for us. You are an amazing organiser, planner and person. Hope to cross paths again. From Mr & Mrs Beiko."
"Angeliki and her colleagues are not only knowledgeable in the profession, they are the best in the field! Flawless collaboration, many ideas and continuous enrichment, until the image that the customer has in his / her mind is rendered! Professionals with a lot of patience and care! I highly recommend "eclectic" to anyone who wants his or her wedding day to be the most special and fabulous!"
"We got married last August with Ageliki as our wedding planner. From our closest friends to relatives to even the musicians, we heard from so many different people that "it was one of the best weddings that they had been to". We had a large destination wedding with lots of logistics to coordinate but everything went so smoothly and Ageliki attended everything including all the smallest decoration details and "final touches". All of it came together for an amazing, beautiful ceremony and party lasting till the early hours of the morning....amazing!"
"Ageliki is our event planner for many years now, as she plans all of our family's events wherever we are on the global map! Our most recent collaboration was at our daughter's christening which took place in the Athenian Riviera in Greece and was truly amazing. Ageliki worked her magic once again and delivered a simple, elegant and chic result, in light pink and white hues, with a little touch of golden details… Her professionalism, patience and care along with her enthusiasm and passion for what she does has taken our event to another level with all of our international guests having the party of their lives once more! Not to mention that we didn't have to lift a finger in the process. After discussing the style and high level details, we trusted her blindly to do what she does best• organize their perfect event!"
"Everything was perfect! The flavors, the colors, the smells and especially the people who cared & made this day so special to us! I have received congratulations from all of my beloved friends and family, while Christina has opened her wings to fly away to new places and enjoy life. So, I thank you with all my heart, though I know I cannot thank you enough for what you accomplished! Many kisses…"
My Big Joyful Greek Wedding all began when I'd found Eclectic Events Greece. Ageliki, the owner of Eclectic Events, is every bride's dream wedding planner! Her personal touch and attention to detail made it less stressful for us during the whole planning process. As an Australian and Singaporean couple, we had numerous paperwork to submit & Ageliki was advising and encouraging with patience and care. As a bride in Athens, I chose her to ride with me in the bridal car to the church. It calmed my raging nerves and made me smile. Thank You, Ageliki and the staff of Eclectic Events for all that you guys have done for our wedding. We couldn't have done it without your help! EFCHARISTÓ!
Proud to be featured at World Top Wedding Blogs for our stories…